Café 4, located in the Al Murad Mall, Ajman, is a fabulous coffee shop that draws in the growing mall crowd with its array of options from espressos & classics, tea, shakes, refreshments as well as delightful snacks like puffs, cake bites, sandwiches, pizza and more. We are focused on bringing our customers the highest quality of offerings at a very reasonable and affordable price. Whether you choose one of our specialty lattes or a delectable savory or sweet treat, we know that you will fall in love with the taste and will be left wanting more. Take one glance at our Menu, and you will be pleased with our variety of options which are served by our well-trained and ever joyful baristas.
Guests can choose to sit, relax and enjoy their time, feeling right at home in the beautifully decked out seating area. Café 4 provides a unique coffee seating environment that can be a place for guests to drop in and pick up their morning coffee, a place for those who are looking to spend quality time with friends or family, to get some office work or studying done or even to relax and wind down for the day. The seating arrangement is set up so that one can comfortably do all the above.  Once you have got your Café 4 fix, you can go on to enjoy the rest that the Al Murad Mall has to offer.
Café 4 was inaugurated on the 14th of February, 2022 and forms a newly established venture for AL Murad Group, forming part of its extensive portfolio and strategic vision for growth.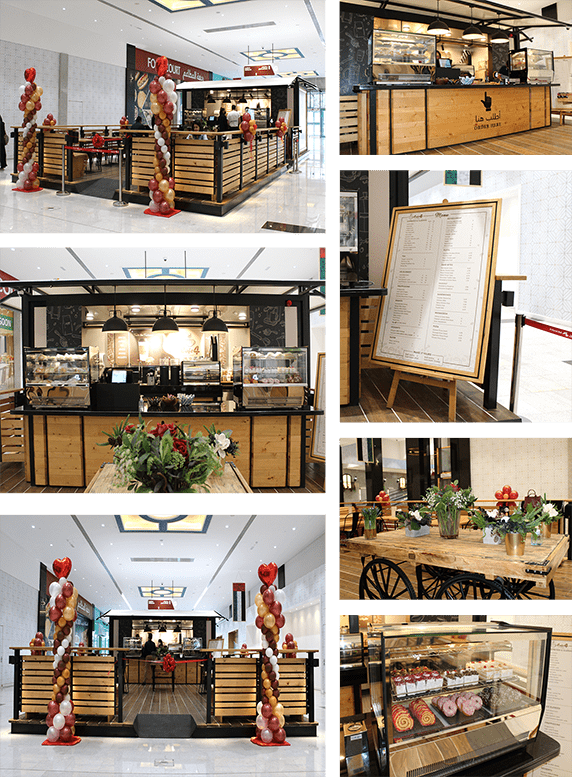 ©2023 ALL RIGHTS RESERVED AL MURAD GROUP